Various YouTube Ad Types That You Must Know
YouTube is not only a place to watch movie trailer, music video and other entertaining stuff, it has also become the perfect platform for marketers to promote their businessesso you need to know the various YouTube ad types that are available.
"YouTube has become the number one video hosting platform in the world, and the world's second largest search engine after Google."
Before advertising on YouTube, you must understand the basics of creating promotional videos, then decide what type of video will be best for you. The different YouTube ad types you need to know are as follows.
In-Search Ads:
These kinds of ads are similar to AdWords text ads and appear on the search screen of YouTube. The objective for In-search ads is to provide a person with the relevant content he is looking for.
Using these ads, you'll have option to send search traffic either to the watch page of ad or to your YouTube channel.
If you aim to get new customers, then In-Search ads is the best option for you, because it ultimately helps you target people who are actually looking for what you have to offer.
In-Stream Ads:
In-Stream ads are also known as affordable, well targeted skippable video ads or pre-roll video ads. In this, the Skip Ad option is displayed after a mandatory five seconds of the 30 second ad.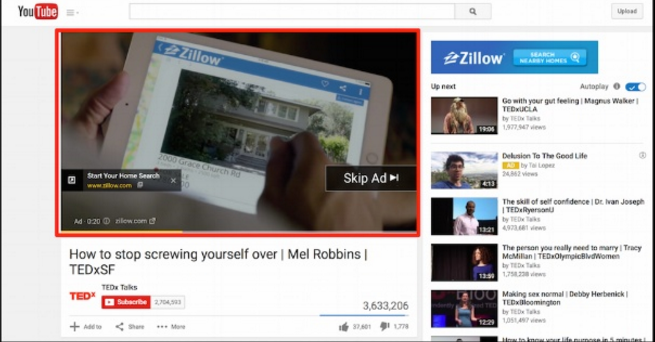 These ads are used for grabbing the attention of the viewers within the  first five seconds. This is a cost effective method of promoting, because you don't have to pay a single penny if viewer skips your ad. You only pay if the prospect makes the decision to view the ad further.
In-Display Ads: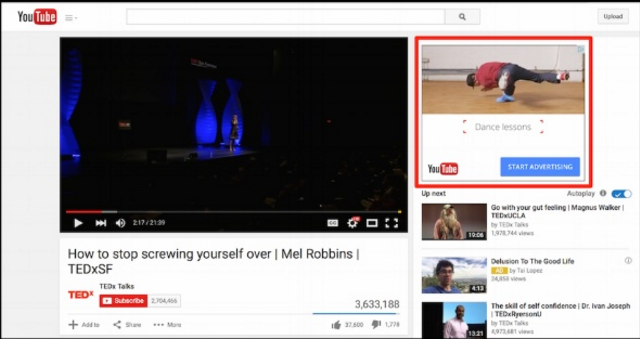 In-Display ads appear at right side of the featured video and are highlighted in yellow at the top right of the YouTube Search Engine Results Page. Through these ads, you get the option to send search traffic either to your video ad watch page or to your YouTube channel.
In-Display ads drive higher quality views than in-stream ads, and are useful for managing ad placements. If you want to drive more viewers and increase subscribers, this type of ad is best for you. Make sure you provide an engaging piece of content that viewers would like to watch and click. 
Non-skippable Ads: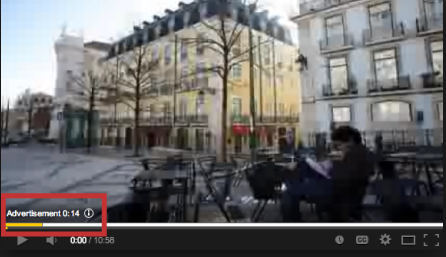 Another type of Pre-roll ad is the non-skippable ad which runs for 15 to 30-secondd, comparable to TV advertisements, and works on a CPM basis. These ads work great for branding and creating awareness. These types of ads are best if you are launching a new product.
Overlay Ads: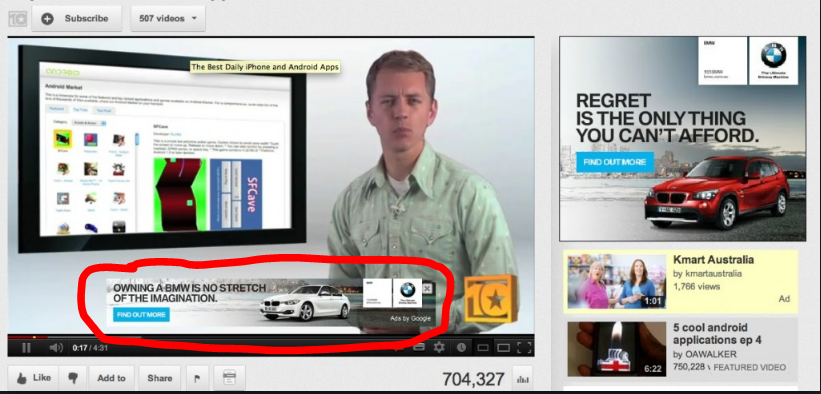 This semi-transparent display ad, also known as YouTube In-Video Overlay Ads, appears on the lower 20% portion of the video. With Overlay ads, you can advertise your company's products inside the video of your competitor's video. These types of ads are helpful in gaining more views without any interruption in video.
Above are the different types of ad formats offered by YouTube for advertising. Select the one best for your advertising needs. Always remember, simplicity and specificity are important when posting a YouTube ad.
To help you more with YouTube Advertising I have a great YouTube guide packed with everything you need to know about video marketing on YouTube. Please click the image below for more information.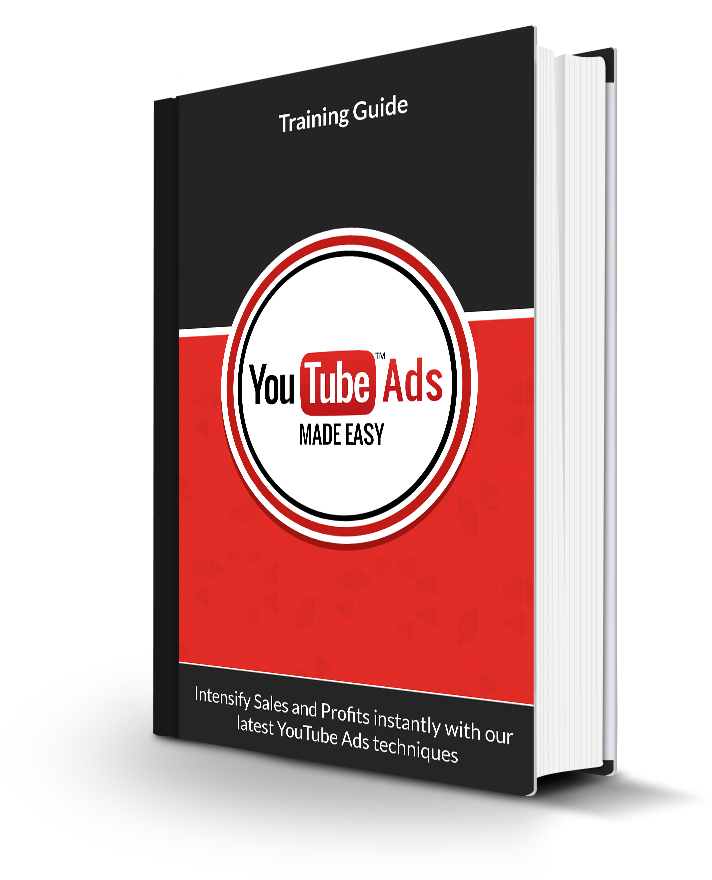 So now you know the different YouTube ad types. There are many variations but you will find one that meets your requirements. Also don't forget to get you copy of YouTube Ads Made Easy here.
To your success.

Pete Harris
Digital Marketer & Home Business Coach
Six Figure Mentors Elite Member