What Is Niche Marketing – What To Look For In Defining Your Niche
Hi, Pete Harris here, digital marketer and information publisher and today I am going to explain what is niche marketing.
Specifically a niche is a group of people in society that have a specific interest in the same thing. Now niches come in all sizes, so to define what is niche marketing we have to break things down into broad niches, specific niches and micro-niches.
Firstly we will look at broad niches and the theme for this post will be based on one of my particular passions, which is golf.
So golf is the broad niche, but there are many different aspects that make up the niche that is golf. This is then broken down into sub-categories or sub-niches. To best highlight this below is a list of sub-niches for golf.
Golf Clubs 
Golf Balls
Golf Carts
Golf Bags
Golf Accessories
Golf Gloves
Shoes
Training Aids
GPS Rangefinder
Clothing
Then what we do is to drill down even further to find micro niches. Now for example purposes I am only going to to pick one sub-niche, so I will pick the top category which is golf clubs.
What Is Niche Marketing – Defining A Micro-Niche
Here the sub-niche is golf clubs and below is a list of micro-niches for golf clubs.
You then can drill down even more and look for specific brands, right handed or left handed, steel shafts of graphite shafts, e.t.c.
The next step is to decide which angle you want to go into the golf niche. Do you want a general golf website that covers every aspect of the game. For this you would you would pick a general domain name such as TopQualityGolfSupplies.com, and have the sub categories as the departments of your store.
Or you could target a sub-category as the theme for you online business. So a domain name would be something like TopQualityGolfClubs.com, and have the micro niche categories for the departments of your website.
The last option would be to have a laser targeted website which just concentrates on one of the micro niches. Then you would have a domain name such as TopQualityGolfDrivers.com. By now I am sure that you can see how this process works and the great thing is that it can be applied to any niche or industry that you want to enter.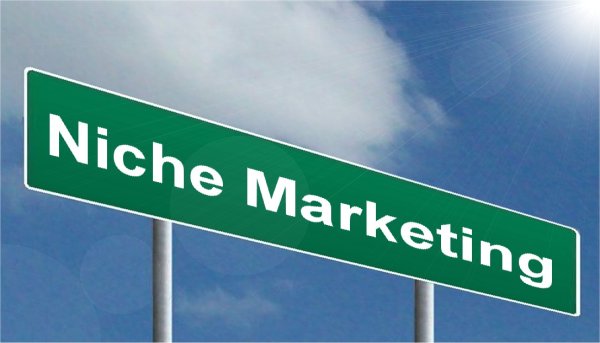 Now we have defined niches, sub-niches and micro-niches, the next aspect to what is niche marketing is the marketing itself. You can't just build your website and expect people to find it and come inside.
Think about this, if you had a traditional bricks and mortar shop and you positioned it down a long dark alley of the high street, would people find it or just walk past the opening of the alley? I am sure you know the answer to that one.
You need to position it so that people will see it and have things that attract them in through the front door.
The same principle can be applied to websites and in particular marketing your website on the internet so that people click on you links and enter your site.
So you will need to understand the many and highly advanced methods and strategies to get a flood of visitors to your site. So you will need to gain the skill sets needed to compete with other internet marketers online.
My recommendation is that you check out the training and mentoring programs, the the tools and resources that the Six Figure Mentors offers. The Six Figure Mentors offer high level online business education to help you start a profitable online business from scratch.
They have highly successful coaches who have, as the company named suggests, all achieved earning over six figures online. So you can be sure that you are getting the correct and up to date training for your business.
On top of the training programs, they offer a proprietary digital business system, where you can also use the knowledge you gain to promote the companies products and services as an affiliate.
To find out more about the six figure mentors and how they can help you setup your niche online business, please click on the image below.

So I hope that this post has give you a full understanding of what is niche marketing. If there is anything more I can do for you then please feel free to contact me here.
To your success.

Pete Harris
Digital Marketer & Information Publisher
Digital Experts Academy Gold Member