The Answer To – What Is Blogging And How Does It Work? – Finally Revealed
So you may have heard of people creating blogs and making a good income from them but you may still have that burning question, "what is blogging and how does it work?"
IN this post I will answer your question of "what is blogging and how does it work?" by looking at the history of blogging and bringing blogging right up to the modern day and explain how you can get started with creating your own blog.
A blog is a Weblog, a place where you can document many things in your life, whether that is personal or business orientated. It can be seen as an online journal and that is why in the first place blogs were created.
Blogs were very personal things, people used them to chart their daily routines, things related around hobbies and pastimes, their travels around the world and a place where they could keep in touch with family and friends.
This still happens but blogging has evolved into a greater and much more powerful entity as individuals and companies are now using them as a marketing strategy.
By regularly blogging you as an individual or company can explode your brand awareness, search engine ranking and website traffic.
What happens is that you become more recognized, be seen as an authority or market leader which will then ultimately lead to higher sales, conversions and profits.
The most powerful thing about blogging for your business is that it is totally free. Meaning higher margins and increased cash flow.
What Can You Use Your Blog For In Your Business?
Increase Brand Awareness
Showcase Your Products & Services
Earn Advertising Revenue From Outside Sources
Lead Generation
Build An Audience Of Avid Fans
Promoting Other People Products
So How Can You Start A Blog?
Well first of all you need a platform to use. I will cover free and paid  for solutions for this.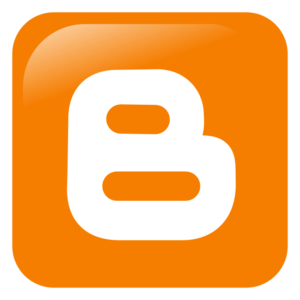 In my opinion the best free platform is Blogger.com which is owned by Google. It is a super simple and intuitive platform where you can create some really nice looking blogs.
They have some really good features like widgets to add imagery, advertising and opt-in forms.
Also as Google own them if you put good regular content on them you have a really good chance to rank in the search engines.
Now a free option is really good as I have said if funds are tight but if you can then I would search for paid solutions to set up your own blog. The reason is that when you have your own domain and hosting service you can create much more professional looking blogs that match the look and feel of your company and brand.
My recommended service is Digital Business Lounge. It is a complete suite of internet marketing tools and resources that will enable you to run your complete online business and blog from one place.
You can buy domains and get them hosted. They have lots of professional themes that are all mobile responsive and you can install your theme with just one click.
Also they have lots of powerful applications like lead capture page creation, tracking software and graphic design software to give you a professional image on the internet.
You can access lots of video tutorials and you can create an unlimited number of websites with Digital Business Lounge.
So now you know how blogs originated, how they have evolved into powerful marketing machine and where to set them up.
So hopefully I have answered your primary question of what is blogging and how does it work and you now have the resources to enable you to create fantastic blogs and put valuable content onto them.
To your success.

Pete Harris
Digital Marketer & Home Business Coach
Six Figure Mentors Elite Member