With The Announcement Of More UK Job Losses Are You Having Sleepless Nights Worrying You Will Be Next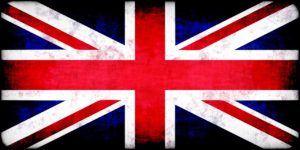 I am a UK citizen who lives abroad but I am increasingly becoming more concerned at the number of UK job losses that are being announced over the last couple of months.
Now the number of UK job losses may be because of the United Kingdom's decision to leave the European Union through the referendum that was held back in June 2016.
Now I am no political expert and this is not about whether the decision was right or wrong but since then a number of major companies have made announcements on how many jobs are being axed in the UK.
Today is the 19th October 2016 and I have just been looking at the Guardian website regarding UK job losses and they are worrying statistics that they have published.
September 2016 – Wolseley UK cut 800 more jobs as profits dip.
Marks & Spencer to cut hundreds of jobs at London HQ.
UK business confidence at four year low.
October 2016 – Rail freight group DB Cargo to shed 900 jobs.
Lloyds banking Group cut 1340 jobs.
Fujitsu to cut up to 1800 jobs.
Sky News reported today that Travis Perkins are axing 600 jobs with fears of closures.
Now if you live and work in the UK at this moment you must be worried that one day your company will be hitting the headlines for these terrible reasons. There is nothing you can do about it if your company does make any sort of announcement.
What you can do about it is have a contingency plan acting as a safety net should that day ever occur. More on this later.
Now as I have said I am UK born and bred. I lived in the UK up until the end of May 2106. I am 48 so I worked there for over 30 years.
I am a product of the UK system where we are told to get yourself educated, get a job, work hard, get that promotion, buy a house, get a mortgage, pay that off after 25 years and then retire.
Now that is how the system works but what happens if you do have the misfortune of losing your job. You go into work one morning as usual only to find the company has gone bust. How do you pay the mortgage then and plan for your retirement as well as covering the monthly bills. None of those are going to go away.

This happened to the company that I worked for in July 1990. The administrators walked in and shut the place down. Over 30 people lost their jobs there and then and had to wait nearly a year before they managed to get any form of redundancy.
I was the lucky one along with my then partner. We left the firm 2 months before and I started my own business. I left with holiday pay and my months wages which helped in the start up of my business.
As soon as I left that company I was not reliant on anybody else. I was in control of my own destiny, my working hours and the income that I could earn.
My main income for the last 25 years has been from my cleaning business that I sold in April 2016. I had over 250 clients on the books. Each of those clients was like an income stream for me. When you have a normal job then you have 1 income stream and when that gets pulled from under your feet you are in big trouble.
For me if 1 of my customers pulled out for any reason then I still had hundreds of others to keep my going. That is why when I say that when you work for yourself you are in control.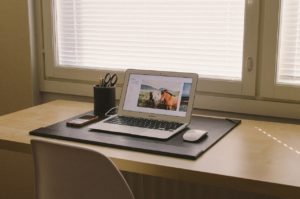 Now I live in Cyprus and I work from home leveraging the internet for my income. I can create multiple income streams just from my computer and each one can be set up in a matter of just a few days with the systems that I use. Learn more.
One example is I could create an e-book and I can upload that to the internet on multiple different channels and sell it to the entire world. That is one income stream. Then it is a rinse and repeat business model.
I also have the opportunity to sell other peoples products and services which in some cases can be valued at over $20,000 and I will receive a commission on the sale. These commissions can be in excess of $1000 for a single sale.
These are just two examples of the business models and systems that I use on a daily basis.
What I am saying is that my income streams are working 24 hours a day and 365 days a year which is certainly a better position to be in than having someone else paying your wages and being able to pull the plug at any moment.
You could be doing the same as me and thousands of other people who live life on their terms. Click here to take your first step now.
I admit that there are no guarantees in life but what I can guarantee is that by working for yourself you are in total control of your own destiny.
I sincerely hope that the number of announcements of UK job losses comes down as I still have a lot of family and friends in the UK who are reliant on their wage at the end of the month to help them survive. What I would say is if you are a UK worker today and are worried about your job security then look into doing something about it now before it is too late. Click here to start now.
To you success.

Pete Harris
Digital Marketer & Home Business Coach
Six Figure Mentors Elite Member
Pete Harris – UK Job Losses – Top Of Page