What Would The Ideal Day In Your Life Look Like?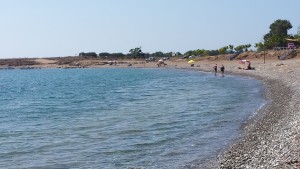 We all have dreams and aspirations in life, goals to achieve and things that we would like to do but have you ever sat back to think what the ideal day in your life would be?
One of the excercises in a training program that I am in is to write down what my ideal day would be. This is part of a digital lifestyle blueprint which you create so that you can develop and execute a plan of action to deliver the lifestyle that you desire.
This allows you to focus and gain the motivation needed to put that step-by-step action plan in place.
So I thought it would be a good excercise for you to do. So what I want you to do is get rid of all distractions, shut your email down, close facebook & twitter and turn of the television.
Get a pen and paper and focus on what the ideal day in your life would look like.  One tip is focus on things that are just out of reach due to the circumstances that you find yourself in at the moment. If you get this right then you will have all the motivation that you will need.
To give you some pointers I will now let you know what my ideal day would be.
To wake up to a beautiful sunny morning
Put the kettle on and turn on my computer
Open up my email to check the sales that I had made overnight in my online business
Breakfast on the balcony of my apartment in Cyprus. Coffee, toast and freshly squeezed orange juice
Do a couple of hours of work, writing content for my website, checking emails, analizing advertising campaigns and generally sorting things out which may have cropped up
Then a relaxed drive to the beach late morning with my wife
Grab a few rays of sunshine and a swim in the Mediterranean
Lunch on the beach with the sound of the sea lapping up on the shore
A couple more hours of sunshine before going home to again check what sales I have made while I have been relaxing
The shower and go out for a nice meal in a local taverna
Fininshing off with a relaxing walk by the sea after dinner
So that would be my ideal day. What is yours?
So when you have written down your ideal day the next thing to do is work out how you are going to achieve it. Can you achieve it doing what you are doing now or do you need some help?
If you do need some help then please feel free to CONTACT ME HERE to see if there is a solution that I can make you aware of.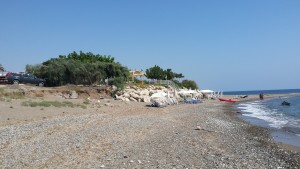 By the way I am writing to you from our favourite beach in Cyprus. To one side of me is the beach bar and I am looking out to the calm and warm waters of the Mediterranean.
There is a fishing boat in the cove and a few locals on the beach. It is very idyllic and tranquil. There is not a cloud in the sky so I really must go as I have that couple more hours of sun to catch.
So if you are not experiencing the ideal day in you life then remember give me a call and we can see if we can make it a reality for you.
As always I wish you well.

Pete Harris
Digital Marketer & Home Business Consultant
Six Figure Mentors Elite Member