Successful Entrepreneurs Stories – Stuart Ross & Jay Kubassek Of The Six Figure Mentors & Digital Experts Academy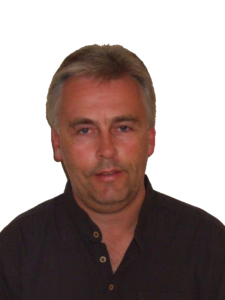 Behind every successful entrepreneur is a back story, where they came from and what they have done, so today I want to share with you one of many successful entrepreneurs stories.
It involves two of my personal business mentors. Stuart Ross & Jay Kubassek are the co-founders of one of the leading online business education companies that is available. They actually have two companies. The Six Figure Mentors & Digital Experts Academy.
So why am I highlighting Stuart & Jay as one of the successful entrepreneurs stories. Well they both cut their teethe within online business with a business model called Affiliate Marketing. This is a business model where you promote other peoples products and services, and when you make a sale, you receive a commission, or percentage of the sale.
Stuart was a real state agent in the United Kingdom and getting burnt out through working 70 hours a week within corporate Britain. He started his own franchise selling advertising space within the local community through his website.
He quickly realised that this business model was not for him. He came across the affiliate marketing business model and went onto form many seven figure online businesses and became a internet multi-millionaire. He formed the Six Figure Mentors in 2011 to share the knowledge and success he had achieved with normal people who were looking to create an online business and break away from the corporate world themselves.
Jay started online business in the early 2000's. Coming from a farming background and community in Canada, he made the move to the United States and when he started online business he held the position of a muffler salesman in a car auto parts business.
He too became very successful with affiliate marketing and after a few years set up his own online business training company called Carbon Copy Pro, and then Pro U.
Stuart and Jay then first me each other at a internet marketing training conference, and realised that they had exactly the same vision of waking people up to the vast opportunity that was available in the digital economy.
This is their vision statement from their company website – "Most people live the life they think they have to live. They are unfulfilled, overworked, stressed and stuck in a system that exploits them instead of helping them achieve their highest potential.They get the education they think they need to get the job society says they should want. Unfortunately, most lack the life skills required to be self-made and self-reliant.Our vision is to wake up millions of people to realize the tremendous potential that lies within themselves. And further, to show them how to harness and exploit this potential in the new, digital economy.
In doing so, they will transition from reliance on their current job or occupation to a life of freedom, self-reliance, and total control. They will do good in the world by creating wealth and abundance not only for themselves, but also for their communities and those around them."
Successful Entrepreneurs Stories – Stuart Ross & Jay Kubassek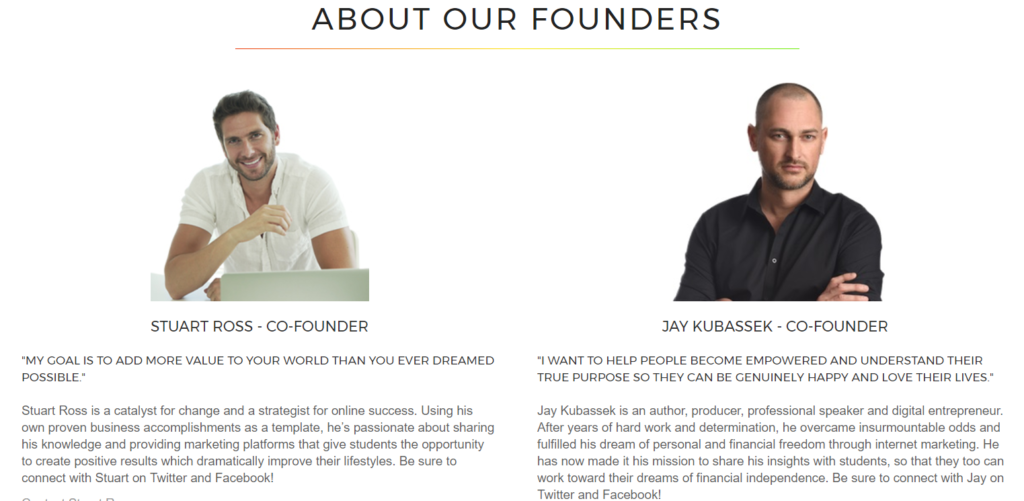 So the decided that they would collaborate and join forces. They kept the Six Figure Mentors brand and then formed a new company called the Digital Experts Academy.
The Six Figure Mentors is a online business training organization and is designed to teach you the skill sets needed to create a profitable online business from scratch. They also provide a proprietary digital marketing business system that people can leverage to promote the company's products and services.
The Digital Experts Academy offers higher level mastermind training programs, which are designed to turn any individual into a professional digital marketing expert.
Over the last few years Stuart & Jay have helped thousands of people create a digital lifestyle of choice. Meaning that their students become financially self-sufficient and live their lives on their own terms, through the digital businesses that they create.
So if you are looking to start a online business then Stuart & Jay are the people that you should be looking to, so that you can yourself become one of their many success stories.
To find out more about Stuart & Jay, and their organizations, please click on the following image so that you can take the first step to living your life on your terms.

Stuart & Jay's position has been cemented into the many successful entrepreneurs stories. What makes them different from many successful entrepreneurs is that they want to give back, to help the masses achieve the dreams that they have. Will you be the next successful story to emerge from the Six Figure Mentors? Click on the image above to take the first step.
To your success.

Pete Harris
Digital Marketer & Information Publisher
Digital Experts Academy Gold Member