Benefit From The SFM DEA Education To Help You Create The Ultimate Digital Lifestyle
There is a good chance that you have landed on this webpage because you are looking for information on the SFM DEA.
So Who Are The SFM DEA?
SFM DEA stands for the Six Figure Mentors and Digital Experts Academy. Both companies are educational and training organizations who specialize in educating people on all aspects of digital marketing. Right through to creating and developing brand awareness so that entrepreneurs can create their unique position within the digital economy that we all live in.
You see some people think it is easy to market their products and services online. For a minority of people it is easy and they just get it! However for majority, including myself we need to be educated and mentored to be able to master the particular skill sets needed.
You and I may have the greatest products, services and website on the planet but unless you get eyeballs on your products then all you are going to do is struggle and get frustrated when you do not get any results.
This is where the SFM DEA come into the equation!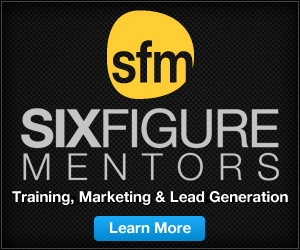 The SFM is designed to give you the essential skill sets need to be able to start an online business venture. They have a very specific and linear curriculum to follow.There are 5 modules that you need to go through which are designed to take anybody from scratch and show them the steps that need to be taken.
I want to emphasize the word "curriculum". A curriculum is a planned sequence of instruction and within the SFM there are 3 curriculum's to go through. They are Basic, Intermediate and Elite.
Obviously you start with the basic and then move up through the levels once you have completed the previous one.
The basic covers all you need to know about digital marketing and then you move onto the more advanced tactics and strategies. Once you enter the Elite curriculum you mastermind with top internet marketers who share inside secrets to enhance your experience.
On top of those curriculum's there is a vast library which is full of courses, and I mean full blown courses, which cover a multitude of aspects such as social media, content marketing, free and paid advertising, sales funnels, mindset and video marketing.
The DEA has four further curriculum's within the academy.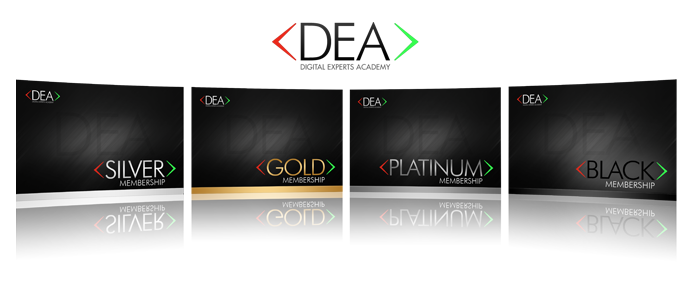 The Sliver Curriculum – This gives you the opportunity to transition into self-employment and gives you the sales and marketing fundamentals you need. Also there will be specialized training on how to grow a physical product e-commerce business.
The Gold Curriculum – This takes you another step along and gives individuals the potential to earn a full time income as a professional online marketer.
Here you get 12 months one-on-one personal mentoring sessions. You also get six weeks live coaching on every aspect of online marketing including affiliate marketing, monetization, traffic and conversions.
The Platinum Curriculum – This is designed to transform digital marketers into digital experts. Here you get the opportunity to go through the Brand Incubator experience.
This helps you discover your true passions and values to enable you to create your own unique brand awareness and presence online.
The Black Curriculum – This gives individuals the opportunity to productize and commoditize their business and mix with the industries Elite.
You get the opportunity to attend the annual retreat and have one-on-one contact with the founders of the company.
Also you can partner up with the DEA on your own particular products and services and leverage the DEA's vast affiliate publishing network.
Now I mention the affiliate network. The SFM is also an affiliate program. This enables you to promote the entire SFM DEA product line as an affiliate and earn commissions from all their products.
The SFM also has a digital business system which you can leverage. They give you all the tools and resources to help you create your own affiliate marketing business.
So How Can You Get Involved With The SFM DEA?
The SFM currently have a 30 Day Free Trial to their system. There is over $350 worth of online business education available to you when you open your free account.
To find out more information please click on the image below.
So in summary the
SFM DEA
are an online business and digital marketing education organization. After entering the SFM and enrolling into the DEA you have the potential to become a digital marketing expert with you own brand. Start you digital entrepreneurship with the SFM DEA now!
To your success.

Pete Harris
Digital Marketer & Home Business Coach
Six Figure Mentors Elite Member
Pete Harris – SFM DEA – Top Of Page