Benefits Of Having An Online Home Business
Day after day people are looking to set up an online home business. They are fast becoming aware of the opportunity to earn money from home by leveraging the power of the internet. This may be just to "earn a little extra" or to replace their current job.
Today I am going to highlight the main benfits of having an online home business to give you an idea of what your life could look like if you go down this road.
The Main Benefits Of Owning An Online Home Business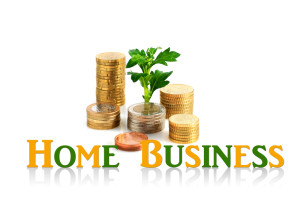 Low Running Costs – With the traditional "bricks and mortar" business model you have very high overheads. Things like rent of the premises, business rates, utilites such as electric and gas, insurances and inventory to purchase. This often runs into many hundreds if not thousands of pounds a month.
You may also have to run vehicles with all the expenses of fuel, tax and insurance as well. It all adds up month in month out.
I will show you in another post how you can operate an online home business on a shoestring and I mean for as little as under £50 a month!
Basically all you need is an internet connection and a device such as a desktop computer, laptop, tablet or smartphone!
Flexibility – Unlike the normal 9-5 grind you can set your own hours meaning you can work when and how long you want to.
You can work around your children when they are at school and you can if you want to work in your pyjamas, no more getting suited and booted.
Also you will not have to endure the life sapping commute to work. Whether you have a home office or work from you kitchen table there will be no more crowded buses, trains and road rage! Imagine working in a nice calm, warm environment.
At the end of the day you are the BOSS. No more being told what to do, no clocking in and out and you will enjoy the fruits of your hard work instead of someone else and getting no appreciation!
Scalability – You have a massive opportunity to scale your business in the timeframe that you set. You start small, test the market and when you find that winning combination you scale up.
You don't need to spend thousands of pounds on hundreds of different product lines with the hope that they will sell. There are processes to go through to find those winning formulas and don't worry in following posts I will show you how to do things.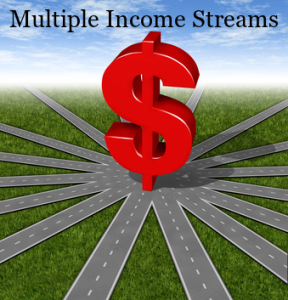 Multiple Streams Of Income – This is the "Holy Grail"of online business. Before I elaborate on this let me paint the picture of what we have been told what to do in the conventional cycle of life.
After you have got yourself educated you are told to get a "JOB". You trade your time for money and at the end of the month you get your wages paid into you bank account.
Now that sounds all very good but what happens if you lose your job? No income so how are you going to pay the bills? Your 1 source of income has gone unless you are working yourself to death holding down a second job to make ends meet.
Now picture this and I mean shut your eyes right now and imagine having money deposited into your Bank or PayPal account from not 1, 2, 3 but as many income streams that you want to set up.
This is a reality from having an online home business. It can take very little time to set up 1 income stream and then it is a rinse and repeat process. Meaning setting up another and then another and so on.
You are taking the risk away. If one happens to go quiet you still have the others working for you 24/7. That is why I call it the "Holy Grail".
So there you have in my opinion the main benefits of having an online home business. Be sure to check back with me where I will share with you some great ideas and opportunites to make all I have said a reality.
If you can't wait until then then please CONTACT ME HERE  so we can have chat on how we can get your online home business up an running sooner rather than later.
As always I wish you well.

Pete Harris
Digital Marketer & Home Business Consultant
Six Figure Mentors Elite Member