Online Home Business Opportunities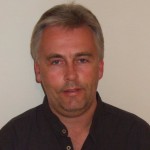 Yesterday I talked to you about the benefits of having an online home business and promised I would give you some ideas of just what you could do.
There are lots of online home business opportunities. You only need to do a Google search and see the amount of search results that are returned to you.
There are lots of what are called "Shiny Objects" which promise you the world and end up delivering you nothing. This is something that you should be aware of so please do your research before signing up to anything.
On the other hand there are a lot of good online home business opportunities available which is what I am going to talk about to give you some inspiration.
The Top Online Home Business Opportunities
Freelancing – Turn your skills and talent into a profit pulling machine. You my be good at writing, graphic design, website design the list goes on. Did you know that you can register on popular sites like Freelance.com, Upwork.com & Elance.com and offer your services to thousands of people looking for what you can offer.
The process is that people post job offers, you apply for them and quote your fee and hopefully you get the contract. You do the work, deliver the project and get paid.
There is literally zero cost for you and you get the chance to build a portfolio in the process.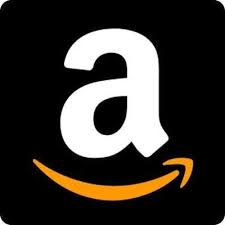 E-Commerce – A massively growing industry. There are many different platforms but I would recommend your own website, selling on Amazon, Ebay and sites like Groupon.
If you are going to use your own website then you will need a merchant account to handle payments. Paypal is a good option to get you up an running. Ebay uses Paypal and sites like Groupon handle the payments for you.
A really good option is to sell on Amazon. They offer a service called Fulfilment By Amazon (F.B.A). You send inventory into F.B.A and they handle everything. You get your own sales page and they handle the the picking, packing and shipping. They deduct their fees and deposit the balance into your account.
As regard to inventory well this is a very detailed subject and if you keep checking back I will do a whole post on this to do it justice.
Online Teaching – Another business model that is growing popularity. Turn the knowledge that you have and teach it to people by offering online tutorial courses.
You can do this by producing video courses, offering PDF's or MP3's. Videos can be powerpoint, screen capture demos or live presentations.
As regard for platforms to deliver your content. You can have your own membership site where you upload your content to your own self hosted site. Your protect your content so that only people who have paid can view and then you drip feed the content over a course of a few months and charge a monthly fee.
If this is not for you you can use sites like Udemy and Groupon. It is the same principle as you upload content to their hosted site and they handle the payment and in some respects do the marketing for you. They do charge a fee and send you the balance.
Self Publishing – Amazon Kindle. Turn your manuscript into a Kindle book. Long gone are the days of having to have a publisher. Amazon Kindle pay you 70% royalties.
Simply produce a word document and Amazon have the tools to help you upload it. I use a piece of software so that I can format it to my liking but that is my choice.
Also Amazon offer a physical on demand printing service called CreateSpace. Again load you word document into the template they provide, add a cover and you are good to go.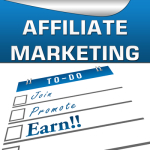 Affiliate Marketing – An easy and low cost option. Basically you promote other peoples products and services. No product creation, website development or payment processing needed.
You get what is called an "Affiliate Link" which is a URL containing your affiliate information. When someone make a puchase through your link you receice an agreed commission.
A tip is to buy the product so you can experience the quality and the customer service. If it is crappy then don't promote it because you will not have a business for very long.
Another tip is promote products from companies that offer "Back End Products". These are higher priced or "High Ticket" products where you can potentially earn commissions of $1000+.
Try to work with companies that actually train you on how to promote and market the products otherwise you will be shooting in the dark.
You can find out about the program I use and receive a complimentary training series by >>>>>CLICKING HERE<<<<<
I hope that I have given you some ideas about online home business opportunities that are available to you right no. Whatever you choose I wish you every success.
As always I wish you well.

Pete Harris
Digital Marketer & Home Business Consultant
Six Figure Mentors Elite Member