Here Are 2 Great Internet Business Ideas
So you are looking to start an online business so here are two great internet business ideas which are also my particular favourites.
Both of these internet business ideas are low in cost to get started with and when done right can be very lucrative. The first is newbie friendly and the second in my opinion is a natural progression into developing your own products.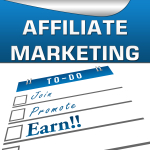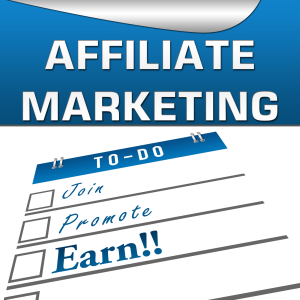 Affiliate Marketing – If you look around my site there is a lot of information regarding affiliate marketing. A common entry into the world of online business. Very low costs to start and very newbie friendly.
A snap shot of affiliate marketing is that you as an affiliate promote other peoples products and services. For every sale that you make you will receive a commission which is a percentage of the retail price.
You will get what is called an affiliate link which has your details in it so it can be tracked back to you when a sale is made. You usually get paid either fortnightly or monthly direct into your PayPal or Bank Account.
The Main Features Of Affiliate Marketing
No product to create
No fulfilment of the product
Low start up costs
No customer contact
No payment processor to open
No refunds to deal with
Commissions paid direct to PayPal or Bank Account
There are turnkey solutions out there and my recommendation is the Six Figure Mentors. You will receive all the training needed and they have a fantastic product line to promote. Click on the banner below for more information.

Information Products – A fantastic business model and something that I am now developing into my business. So everybody needs information and if you produce really high quality information then people will pay for it.
So what type of information products can you create?
E-Books
CD's
DVD's
Training Courses
Kindle Books
Physical Books
Newsletters
MP3's
MP4's (Videos)
Workshops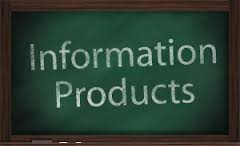 You are a bundle of knowledge and you can create a whole sales funnel of products from what you know.So turn that knowledge into profits.
Now I am going to pick photography as a niche for this example but the process works in any niche.
Say you start off writing an E-Book on photographing animals. In it you explain how to take the photographs, the best techniques, what cameras to use etc etc.
Basically you are creating a manual on how to photograph animals. This you would create in a word document and then you would then convert it into a PDF and you have an E-Book.
From your manuscript you have a professional audio created. You turn this audio into a CD home study course.
Again from you manuscript you create a power point presentation which you can add your audio and you now have a video course.
You could take it another step further and create a live video course with you showing people actually how to do it. You now have a high value training course which you can sell on DVD or your own online website.
From here you can run live workshops were people come to you for a day or even two and you traing them face to face.
Suddenly you have a product line which can be developed into a sales funnel which you can market and sell. You now have an information publishing business which all stems from a word document.
Here is how the funnel works.
E-Book (Product 1) You Sell For $27
CD Course (Product 2) You Sell For $57
Power Point Video Course (Product 3) You Sell For $97
Live Video Training Course On DVD Or Online (Product 4) You Sell For $297
Live Workshop ( Product 5) You Sell For $997
Information products are in huge demand and in certain niches can command high prices for which people will pay for.
Sports & Hobbies, Weight Loss & Fitness and Making Money are evergreen niches meaning there is always a demand for them and people will pay good money for the information.
There are lots of lucrative niches but you may want to look at what your passions and hobbies are. Can you make a product out of what you know?
If you can't create the products yourself pay other people to do the work for you by employing outsourcers. This will cut into your original profits but the great thing about information products is that when you have created them the work is done and you can sell unlimited numbers.
Also you can license products. This means gaining the rights to duplicate and sell them under you own company brand. Tends to be a bit expensive so maybe introduce this when you have some profits coming in.
So there you have 2 great internet business ideas and if you would like anymore information on either of them then please feel free to CONTACT ME HERE!
As always I wish you well.

Pete Harris
Digital Marketer & Home Business Consultant
Six Figure Mentors Elite Member