Let Me Show You How To Start An Online Business Step By Step And Give You Access To $350 Of Free Training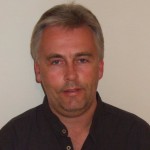 So the chances are you are looking for information on how to start an online business step by step. Well the good news is that you are in the right place.
Building a business is like building a house. You need foundations before you can build the walls. Then you can put the roof on it and then only after that do you finish it with the fixtures and fittings.
So building an online business is a linear process. You need to break it down into bite sized pieces instead of looking at the whole project as one task.
So I am going to show you how to start an online business step by step. Please do not go onto point 2 until you have finished point 1 and so on.
How To Start An Online Business Step By Step
Pick A Market – Choose something that you are passionate about whether that be coaching people, based on your knowledge, your hobby or what you are good at.
Research That Market – Is there a demand for what you are offering and gauge what the competition are doing and offering. Then do it better.
Name Your Business – Go to Domain Typer and play about with different names that match your business. Use Google Keyword Planner to find in demand keywords that could match your business. Buy the domain in the dot com extension.
Website Hosting – Find a website hosting company and install WordPress. Pick a theme and activate the blog facility within the theme. Blog daily offering value. Brand your website with professional looking graphics.
Email Provider – Get an email auto-responder service such as Aweber. Link Aweber to your website through an opt in box to collect emails. Create follow up series to automatically communicate with your list of subscribers.
Social Media – Set up profiles on all the social media platforms for you business. Regularly add valuable content to build up a following of passionate and loyal fans.
Products & Services – If you have your own products then all well and good, if not create them. Alternatively you can sell other peoples products and services as an affiliate and receive commissions on any sales you generate.
Training – You can either shoot in the dark and try to figure it out or get the necessary training that you need.
Tracking – Track all your marketing efforts so that you can bin the campaigns that are not working and scale up the ones that are making you money.
Work Hard- Enough said!!
So that is how to start an online business step by step. I have made it matter of fact for a reason to encourage you to keep things simple and not to over complicate things and I wish you the best of luck.
To your success.

Pete Harris
Digital Marketer & Home Business Coach
Six Figure Mentors Elite Member