Here Is How To Start Affiliate Marketing The Right Way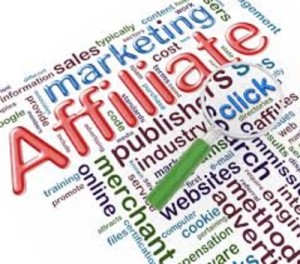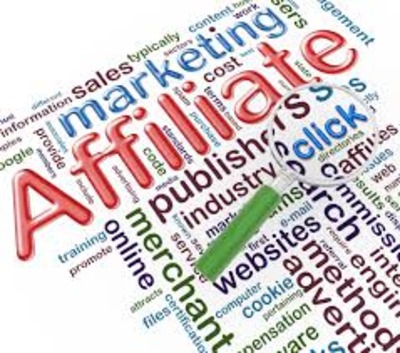 So you want to know how to start affiliate marketing and if you look around the internet you will fing lots of people who will tell you to do it this way or that way and it can get very confusing for you.
I have seen some people on the internet who will say simply join a program, get your affiliate link, advertise it and you will be able to make sales just like that! WRONG!
When I started out I took that advice and guess what I did not make a penny! In fact I lost hundreds if not thousands of dollars simply because I had not been taught how to do it the right way.
You see people are savvy to people who just spam them saying "Buy This Product". That was the old school method say 10 or more years ago.
Now ther is a certain process to follow. It takes time to set it up and yes you do have to do some work. The more effort you put in the more you will get out.
So if you want to know how to start affiliate marketing then please read on all the way through this post and I will outline everything you need to do. Sound good?
Before I do I just wanted to point out something important. Marketing is a conversation you have with someone. That person has a problem and you have the solution so you need to connect and form a relationship with them so that they know, like & trust you. So it is all about problem solving!
How To Start Affiliate Marketing & Do It Right
Advertise – You have to advertise but this does not mean sticking any old ad up on the internet and hope that people will see it.
No what you need to do is find a hungry crowd of people who are interested in what you are promoting. As I have said they have a problem and you have the solution.
So when it comes to advertising it has to be laser targeted. When you find the right people you could get traffic in minutes.
Website – Now there is no need to get all techo phobe at the mention of the word website. This is a simple one page website called a lead generation page. It is designed to capture email addresses.
How you do this is offer something of extreme value for FREE. You can either create it yourself or take advantage of using ones already created for you. These work around the clock for you and this is the web page that you advertise.
List Building – Your lead generation page captures the email addresses to start building your list of subscribers. The thing is what do you do then?
Well you follow up with these people. This is done automatically when you set up an auto-responder with what is called a follow up sequence of emails which provides value.
Provide Value – What you then do in this email sequence is keep providing imense value. This could be information or training in the form of text, video or audio. This is deigned to build that relationship so that you connect with them so that they begin to know, like & trust you.
If you don't do this then you will find it hard to compete with your competition.
Promote High Quality Products – This is the final piece of the jigsaw. Don't ever promote rubbish or stuff that you don't believe in as it will only come back to haunt you!.
Only promote high quality products that are in huge demand. You also need to look at products that are called "High Ticket". In other words high price value so that you can earn big commissions on them.
Look for programs with what are called "Sales Funnels". This reduces your advertising efforts as you only have to concentrate on getting the leads into the top of the funnel (The Free Offer). Then you will find that when the lead becomes a customer they will have a natural progression through the funnel and buy products periodically.
This is the process to build a successful affiliate marketing business and if this is something that you want to do then in my opinion there is only one place to go.
That place is the Six Figure Mentors as they have a turnkey digital marketing system in place which will give you all the five elements that you need.
From training on how to advertise to the complete technical set up and they have all the products that you can promote including those "High Ticket" products which you can make huge commissions of $1000+ for a single sale.
So you have a choice. You can either leave this web page and do it the hard way and try to figure it all out for yourself and struggle like I did or you can be shown what to do which is what I am doing now!
The solution is the Six Figure Mentors and to find out more and receive a complimentary video training series click on the banner below.

So in a nutshell this is how to start affiliate marketing and gain the knowledge and resources to be successful online.
As always I wish you well.

Pete Harris
Digital Marketer & Home Business Consultant
Six Figure Mentors Elite Member