Find Out How To Create An Effective Home Business Time Management Action Plan To Get The Right Work Life Balance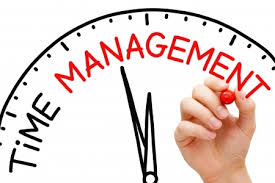 Home business time management is a crucial part to ensuring that you home business becomes successful and also gives you the opportunity to enjoy life at the same time.
There are lots of things to deal with if you decide to start a home based business so it is essential to create and put into effect a home business time management plan.
Now you may have a totally different home business to me and a lot of people but the basic concepts of home business time management are the same.
The first thing you need to do is work out exactly how much time in the day you have and set the hours that you are going to work.
There is no right or wrong answer to this. You could allocate 5 hours or 8 hours,it is entirely up to you. Now decide if you are going to work 9am – 1pm, 10am – 5pm etc.
In my home business time management plan I work 9am – 1pm then 2pm – 5pm Monday – Friday and 9am – 12pm on a Saturday.
Notice I have includde a lunch hour. It is important to take a break and have a good healthy lunch. My lunch hour consists of a swim in my pool before lunch on the balcony. It sets me up for the afternoon.
Also I like to keep my evenings free and most of my weekends. This is the work life balance I referred to in the title of this post.
People overlook this when working from home. You work hard to be able to enjoy yourself otherwise what is the point?
I like to have the evenings free to spend time with my wife and it is the same at weekends. Saturday afternoon and all day Sunday is our time to relax on the beach or drive to the mountains for lunch. By the way I live in Cyprus so I have plenty of opportunity to do this.
At the end of the day you work to live and not live to work so your "ME TIME" is important. Notice I mention this first and here is why.
If you create an effective home business time management plan you can enjoy the fruits of your labour.
Here Is An Overview Of My Day
Deal With Admin – This entails addressing emails and basically sorting stuff out. I check sales that I have made overnight and I do my daily accounts which reflects income and expenditure. This takes around about 1 hour.
Income Producing Activities – You need to look at the things that you need to do to produce income. It could be writing blog posts like I am doing now. It could be setting up advertising campaigns on different platforms for the products and services you sell. It could be product creation, if you are developing a product then this is an income producing activity for the future. Whatever they are for your business then list them out, what needs to be done and allocate a time slot for when it is to be completed. Break the day up into one hour time slots and put it on a whiteboard so that you can keep yourself on track. Income producing activities for my self are between 10am – 1pm and then 2pm-3pm.
Education Time – Running a business from home requires the knowledge on how to do it. The knowledge that you require depends on the niche of your business. Whatever it is take some time out to educate yourself. For me I am an internet marketer and that space is constantly changing so I take time out to keep myself upt to date on the latest tactics and strategies. So I study different platforms to eventually allow me to master what I am doing. Makes sense. RIGHT!
Planning – Why have I out planning at the end for? I spend the last half an hour or so evaluating what I have done that day and what I am going to do the next day. I list it out either on a pad or whiteboard. Planning comes at the end of the day. Why? If you you don't do it this way then you are wasting time in the morning. With an effective home based time management plan in action you can hit the ground running first thing in the morning and be more productive.
Hopefully you can now see that having this type of home business time management plan in action you will be more productive to generate the income you need. Also you will be educating yourself on your business and working ina an efficient manner.
To your success.

Pete Harris
Digital Marketer & Home Business Coach
Six Figure Mentors Elite Member