Discover 5 Home Business Ideas With Low Startup Costs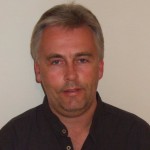 The chances are that you have landed on this webpage because you are looking for some home business ideas with low startup costs to help you become your own boss or even as a side income to your current job.
Now I have come up with 5 home business ideas with low startup costs that can either be done full time or part-time.
In this digital age it is very easy to start a home business as you can leverage the internet and resources to help you on your journey to becoming an entrepreneur.
My 5 Home Business Ideas With Low Startup Costs
Accounting/Bookkeeping – If you have the required qualifications you can easily start this kind of business. Register with the required legal authorities within the country that you live and then start canvassing for business. Consider putting advertisements in your local press and media as well as delivering flyers and business cards to local businesses.
Open An E-Commerce Business – Leverage the internet and open up an e-commerce business. There are many platforms that you can use such as Amazon, Ebay, Shopify and many more. Dropshipping requires little to no money to set up as you don't have to pay for the inventory until the customer has purchased the product from your listing. Import low cost inventory from China and use Amazon FBA to handle all of you business logistics.
Freelancing – What are you good at. It may be writing, design, website design or proof reading and the list goes on. Whatever your talent is then use it and register on sites like Freelancer.com, Upwork.com, Guru.com or Fiverr.com. There are millions of people looking to outsource tasks for their business and they look on sites like these for service providers.
Marketing Consultant – Are you good at marketing, connecting products and services to people who need them? If your are then become a marketing consultant. You could target businesses in your area and offer marketing services to help them increase their profile and revenue for which you could command a fee or percentage of the profits.
Affiliate Marketing – Super simple business model. Promote other peoples products and services to people looking for them. Little to no cost to set up and you could be in business straight away. Every time someone buys what you are promoting you receive a commission. No product creation, testing, development, dealing with customers, product fulfillment or payment processing.
So there you have my 5
home business ideas with low startup costs
and if you would like anymore information then please Contact Me Here.
To your success.

Pete Harris
Digital Marketer & Home Business Coach
Six Figure Mentors Elite Member