Home Business Ideas #5
They say that all good things come to an end and yes we are are the end of the home business ideas series but you can be assured that I will be moving on to something else in my mission to help you with your quest to become you own boss.
So the last of the home business ideas I have for you is my favourite. It is the easiest way for aspiring enterpreneurs to start their online adventure. It is how most of the internet marketing big boys started out and although I am not a big player in the industry it is where I started out and still practice this wonderful business model.
Affiliate Marketing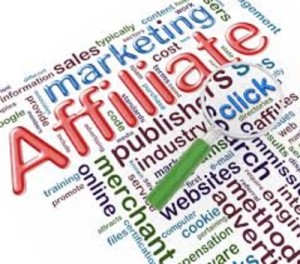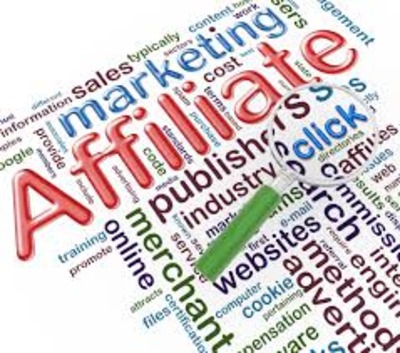 I cal it the "Big Daddy". It is by far the easiest way to start an online business. Affiliate Marketing is where you sell and promote other peoples products and services.
This can involve selling digital and physical products. You can easily become an affiliate for hundreds of different programs. Even Amazon has an affiliate program called Amazon Associates which I belong to.
As I have said most people start out with affiliate marketing. It gives you the opportunity to learn the ropes of internet marketing and it is a natural progression then  to develop your own products and services. Then what you do is get an army of affiliates to promote your products and services so you come full circle.
Major companies use this method to grow their brand and marketplace presence quickly. Just imagine how you could grow your business with a secret army of hundreds or even thousands of people promoting your products.
Again the process is quite simple.You get your own unique affiliate link which is basically a URL. You promote and advertise your link and when somebody clicks on your link and buy the product or service the sale is tracked back to you and you receive a commission.
The trick is knowing how to do it. Again there are multiple training programs available and you can even find out more information about the affiliate program that I am involved with by CLICKING HERE. Also you can receive a complimentary training series by clicking the image below.

In some programs you can earn huge commissions of 100%. In the program above you can earn commissions of $1000+ for a single sale.
Affiliate Marketing is by far the easiest way of having your own online business. It is a very low cost entry level to the internet marketing industry and the beauty is that you don't have to create any products or services.
Commissions are very lucrative and if you are in the right programs you can earn multiple tousands of dollars for just a SINGLE sale.
Feel free to contact me at any time if you require any information relating to Affiliate Marketing or any of the business models I have described in this home bussiness ideas series. It has been a pleasure to create this series and I hope it has helped you and given you some ideas.
As always I wish you well.

Pete Harris
Digital Marketer & Home Business Consultant
Six Figure Mentors Elite Member
Pete Harris – Home Business Ideas – Top