Home Business Ideas # 3
So we are at the halfway mark in the home business ideas series and today we are going to look at how you can use the multiple skill sets you may have and make some really good money by helping out other people.
The fact that there are many people, marketers and businesses that need things done but don't have either the skill sets or the time to carry out these tasks.
So that is where you come in and in this post on home busines ideas we are going to look at freelancing.
Freelancing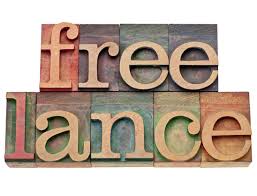 If you are good at writing, webite design, translating, researching, bookkeeping, the list can go on and on, then you can set yourself up as a freelancer.
This is a great method of earning a sencond income to compliment your existing job. My son is a assistant manager in a Milk Shake Parlour as well as a script writer for a video channel on YouTube.
So How Can You Do This? 
You simply sign up to freelancing sites such as Elance, Now Upwork (formerly oDesk) and Guru.com. There are many more so simply search for "Freelancing Site" and you will get loads of results.
You offer your services whatever they may be. Your set your hourly rate, post your qualifications and credentials in a way to attract potential hirers.
Then what happens is that when people want jobs and tasks done they post a job listing on these site. They can also contact you directly.
You then bid for the job or to supply the service and the person will either hire you or not. Quite simple really.
If you are awarded the job then you do the work to the specification laid out for you and when the hirer approves the work you get paid through the platform (site) that you are working on.
Also the hirer then gets the chance to leave you feedback in relation to the quality of work, speed of delivery and so on.
The more 5 star reviews you get the more work and opportunities you will receive.
So in summary you can utilize your talents to help other people on tasks they either do not want to do or are not capable of doing. A basic supply and demand principle.
For the record I am not a freelancer but I have used them in the past and I am 100% sure that I will use them in the future.
So that is it for tip #3 in the home business ideas series. Get yourself out there and profit from your talents.
As always I wish you well.

Pete Harris
Digital Marketer & Home Business Consultant
Six Figure Mentors Elite Member
Pete Harris – Home Business Ideas – Top