If You Are Struggling From Writers Block And Cannot Come Up With Some First Blog Post Ideas The This Will Help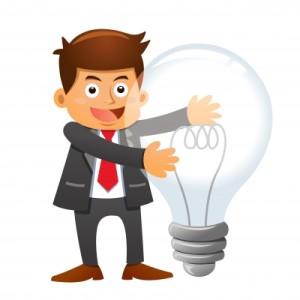 So you have set up the structure of you blog, pages are in place, widgets on the sidebar with you promotional adverts and subscription form but for the life of you you are struggling to come up with any first blog post ideas to get you up and running.
This is very common for new bloggers and for experienced one like myself when I set up a new blog. The dreaded "first blog post ideas" syndrome strikes again.
You find yourself sitting there looking at a completely blank screen. Your fingers are itching to get started but your brain refuses to kick into gear.
The more you sit there trying to force ideas out the more you get frustrated and feel like throwing the laptop out of the window. I've been there, done that and got many t-shirts for my trouble. Thankfully I shit the window otherwise I would be on my umpteen computer by now.
So I know how you feel and I hope that I can come up with a solution for you. To get you started I have come up 7 seven great first blog post ideas that can be used for any niche or industry.
7 Great First Blog Post Ideas
The List Post – Look around at the blogs you read and you will find lots of list posts. The reason they get written is that they work. Within you niche create a list of tools and resources that your market will get immense value from.
The How-To-Post – Another great blog post idea. Use images, video or audio to show how to do something.
The Problem & Solution Post – One of the main reason people go on the internet is because they have a problem which they need a solution for. A bit like this post I am doing. You have a problem that you are having trouble finding ideas for a blog post and I am giving you a solution by giving you these ideas.
The Profile Post – Look for leaders in your industry and write a profile about them. This will help because people searching for information about a particular person will land up on your blog and then will see what you have to offer in the form of products and services.
The Story Post – Everybody loves a great story so tell them about you. This is an ideal way to build up your profile so that people begin to know, like and trust you.
The Info-Graphic – These are great and super easy and quick to compose. Search the term "(your niche) info-graphic, something like "golf info-graphic". I have done this many times, usually they websites give you an embed code which you can paste into your editor. Always give an accreditation to the source.
The News Post – Great way to get started. Look at what news is happening in your industry and compose a post around that. Current affairs are powerful and you could see a lot of traffic straight from the outset.
So if you are new to blogging then I hope that these first blog post ideas will really help you and give you the inspiration to write engaging and powerful blogs.
To your success.

Pete Harris
Digital Marketer & Home Business Coach
Six Figure Mentors Elite Member