Using Document Sharing Sites Is A Great Free Generation Strategy To Get More Visitors To Your Website
I have only just recently become aware of document sharing sites which you can use to share the content that you are creating to get more exposure for your website and brand.
The concept is very simple as you can repurpose the content that you create into different formats and simply upload it to these document sharing sites which are very powerful as they get lots of traffic on a daily basis.
Therefore this could mean a lot more potential eyeballs on you work and can lead to more leads, subscribers and sales for you business.
What you need to be is very established in your niche and be very focused on producing engaging and congruent content for your readership.
As I have said I have only just become aware of this strategy and I have been converting a lot of my content on various websites that I have into PDF's and uploading them to these sites.
This could be a great strategy if you are a prolific blogger as you can maximize your efforts by using these sites as part of your syndication routine to get more traffic.
On these sites people can view online or download your document so you can leverage that by placing links to your products and services so when people do download them they can click on the links and get taken to your webpages.
So Here Are Some Document Sharing Sites That You Can Use
Issuu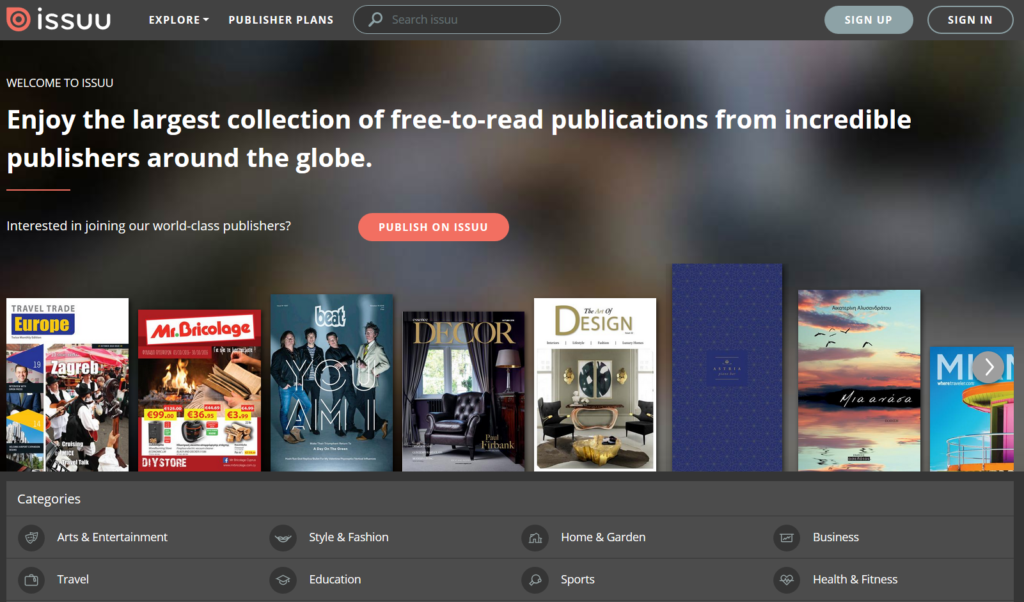 One that I use all the time. Once I have a PDF I upload it to Issuu and it gets converted into an interactive publication that people can read online like a newspaper or magazine.
Also you can get embed codes so you can place it on your website as well as placing it on Facebook for people to read on you business pages.
SlideShare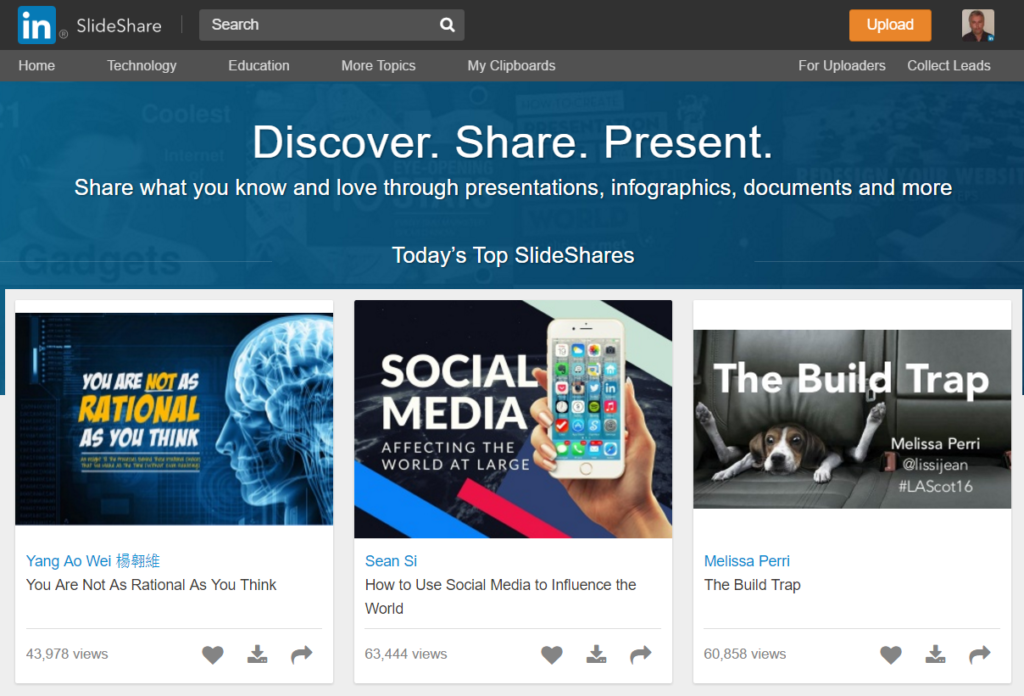 Only just recently started with SlideShare and it looks really good. There seems to be plenty of traffic by looking at the results above.
At the moment I am using it for PDF's but will soon be looking to add power point presentations to the site as well.
4Shared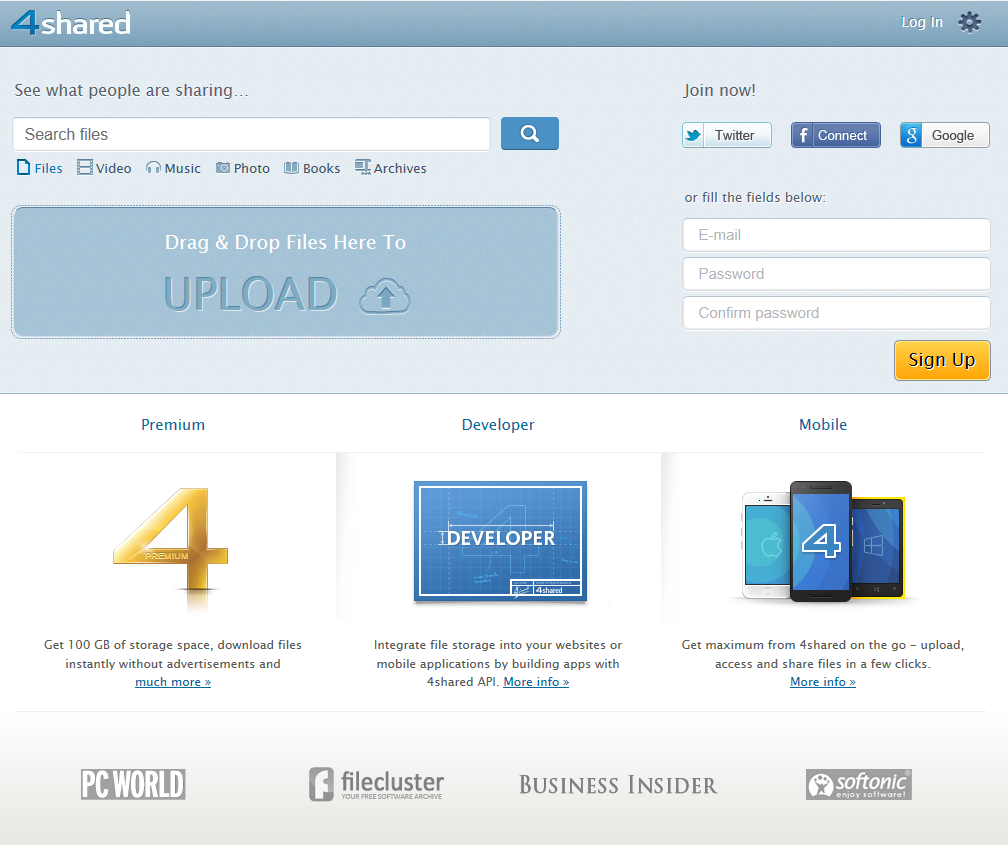 Not started with this so cannot really comment at this stage. If you have then please feel free to leave a comment under this post.
Looks interesting so that is why I have listed it.
Edocr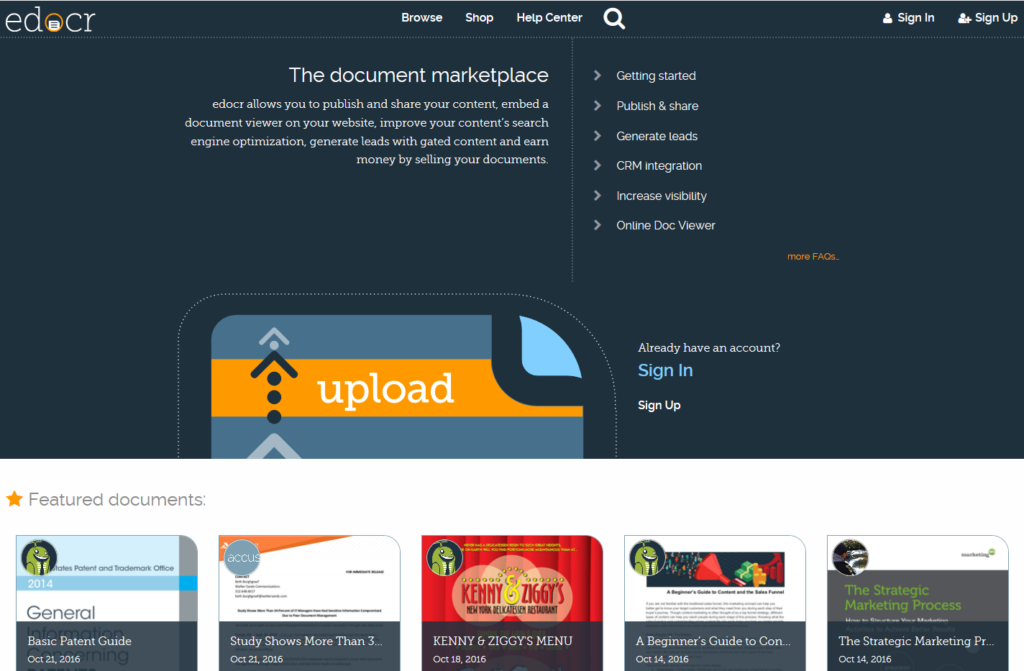 Again no experience with this one yet but as with the last it is definitely on my list to explore. So if you have any experience then please feel to comment.
So I thought I would share these document sharing  sites with you to help you with your free marketing strategy and I hope that you find these valuable resources. If I can be of any more help then please connect with me here.
To your success.

Pete Harris
Digital Marketer & Home Business Coach
Six Figure Mentors Elite Member