Here Are 5 Blogging Topic Ideas For Your Blog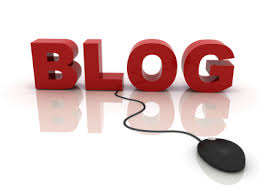 So you are thinking about starting a blog but can not think of a blogging topic to write about! The blogging topic is the most important decision that you will make as a blogger and you need to get it right because it can go one way or another.
Either you will love what you write about and will wake up in the morning really motivated and eager to write. Or you will soon realize that you made the wrong decision because it will be excruciating and painful to come up with any good content.
With that being said I have had my thinking cap on and I have come up with some great blogging topic ideas.
5 Great Blogging Topic Ideas For You To Launch Your Blog
Yourself – In a lot of ways this is an obvious choice. It does not matter who you are you have your own story on how you got to where you are now. Talk about your opinions, what you know, what really annoys you and your own personal and life experiences. People like this because they get to know you and relate to you. Put in your personality, make it lighthearted to make people smile but at the same time if you have a point to make then make sure your readers get it!
Travel – If you are a globe trotter then blog about the places that you have visited or are planning to visit. Most people love travelling and like to read about different places in the world. It gives them ideas for future holidays. Make sure that you include the good and the bad because this makes you authentic and they trust what you say is true.
Product Reviews – Millions of people buy products online everyday and they are constantly looking for product reviews.This is great because they is a huge audience for you to target and you can make money doing this. It is called affiliate marketing and by being an affiliate to the merchant you can send visitors from your blog post to the merchant for their products and receive a commission when somebody buys the product. Give honest reviews and I suggest buying the product so that you can try it out. An honest review will go a long way to how much money you make blogging.
Secrets Of You Success – If you have been successful at anything then offer your secrets to success. This can be anything from how you made a lot of money, lost a lot of weight, improved your golf game, the list goes on. Also this can be a way of monetizing your website if that is what you want to do. If it is then begin to tell your story and lead them down a path sharing snippets of how you did what you did. This creates curiosity and you can lead them up to a paid product that reveals all.
Food – Everybody loves food. If you are a good cook or consumer then you will have a lot of fun sharing your experiences. If you discover or create a new recipe then share it with your readers. If you have been to a good restaurant then tell the world. Also this is another blogging topic that you could monetize. Put together a recipe book, sell it on Kindle and advertise it on your blog. If you are constantly offering value to your audience then they will buy what you have to offer.
So hopefully these 5 blogging topic ideas have helped you come up with what your new blog will be about and I wish you well.

Pete Harris
Digital Marketer & Home Business Coach
Six Figure Mentors Elite Member