5 Blogging Tips On What To Blog About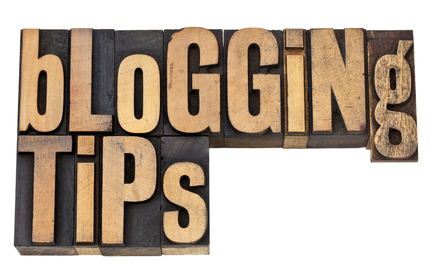 Whether you use blogging for personal or business it can sometimes be hard to come up with ideas to blog about so I have come up with 5 blogging tips on what to blog about.
5 Blogging Tips
1 Be Useful – Useful blog posts are great because they will help you form a great relationship with your taget market and will place you as an authority within your niche.
List Post – Create lists of books, tools and resources which will help your audience. Only recommend things that you actually use to enable you to answer any questions that you may get.
How To Post – An evergreen blog method. Describe how to perform a process and make sure to use images, audio and especially video to make the post more engaging.
Problem/Solution – One of the easiest posts to write. First you highlight a problem that your target market has and simply offer them a solution.
2 The Entertaining Post – Sometimes writing content for your blog can be challenging so try to make it entertaining. You will find the process easier and enhance the readers experience.
Story Post – Everbody likes a story so try and create content that tells a story so it entertains your followers. Really good for a series of posts.
Cartoon Post – If you have some artistic skills try and create weekly or monthly cartoon posts which will make your readers laugh. Again this is great for a series of posts.
3 In The Moment – Stay up to date with what is going on in your niche. This is a very effective blogging strategy if you keep up to date with news and trends.
Review Post – You can review products, services and events or anything that happens which is relevant to your niche. Always give an honest review with the good and bad points so that your audience will see it as authentic.
Survey – This is very engaging with your audience. Choose a subject or trending topic and put a survey on your blog. This encourages interaction with people. Once you have the results you can create a post giving your findings.
Trending Post – If you have an eye to spot trends as they emerge this is great. It enables you to create content on demand as you can ride the trend until it fades away.
4 Promotional – Brilliant if you have a company or especially if you are an  affiliate marketer.
Comparison Post – Create a post that highlights the features and benefits of your product or service and compare it to another product. Be honest to the good and bad points as that will help you build an element of trust with your customer.
Product Update – If you have a fanatical customer base then let them know of updates and enhancements of your product or service. Post a new product/new feature announcement on your blog.
Product Tip Post – This is both a promotional method as well as being useful. Create posts on how your audience can become more successful with your product and service.
5 Be Engaging – Encourage interaction between your audience and with yourself.
The Question Post – Answer questions which your audience asks on social media and within forums. You can also use this in the comments section of your blog.
Answer Post – Pretty obvious this is the sister of the question post. All you need to do is ask your audience a question and let them answer it in your comments section. This is powerful because it lets your audience create loads of content for your blog.
The Giveaway Post – Simply create a report, video series or audio recording and offer it as a free gift. Create a post and direct your audience to where they can claim their free gift.
So there you have the 5 blogging tips that I promised which gives you multiple ideas on what to blog about. Happy blogging.
As always I wish you well.

Pete Harris
Digital Marketer & Home Business Consultant
Six Figure Mentors Elite Member