Are You Looking For An Affiliate Marketing Sales Funnel That Converts? The Check This Out!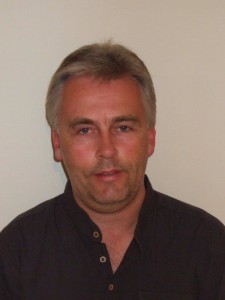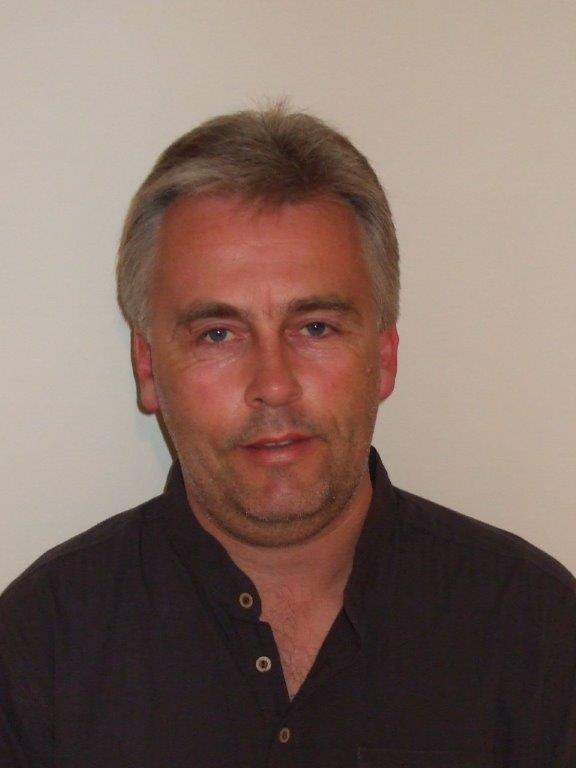 Are you looking for an affiliate marketing sales funnel that converts. One with a proven and tested product line which starts with an exceptional free off and then goes all the way up to a back end offer of $20,000.00 for you to earn high ticket commissions from?
Now hopefully you have been in affiliate marketing long enough to realise that you need an affiliate marketing sales funnel in place, One that will let you earn commissions on all the back end products to enable you to maximize your advertising costs and efforts.
Even if you are new to affiliate marketing then this is one tip to help you reduce the learning curve. Join a program which has this type of affiliate marketing sales funnel in place.
You may be like me when I first started out. I would promote front end one time offers from the popular digital product marketplaces.
Vendors who gave you huge percentage commissions on the fron end but made all their money on the back end products which they never told you about.
So you have to work damn hard getting as much traffic as you can to the offer in the hope of making sales to make a decent R.O.I.
You may be getting frustrated with this type of business model like I was. That was until I came across the concept of sales funnels.
A Good Affiliate Marketing Sales Funnel Works Like This
It has an exceptional offer on the front end. This is usually a free offer such as an e-book, audio, consultation or video series.
After that there is an integrated suite of products which go up in value the further down the funnel.
Therefore you will get a certain percentage of people who go through the funnel but will stop when their buying cycle comes to an end. Some people will be all in and go all the way.
The upshot is that your marketing costs are the same wherever the customer positions themselves in the funnel.
So basically your task is to advertise and market a FREE off. At this point the person is considered a lead.
You nurture the lead through a series of emails which give exceptional value and then you offer them the first paid product. When they purchase the buying cycle begins.
If you had a system in place which follows up with them when they become customers you have a winning affiliate marketing sales funnel.
Within the system you have people effectively making the sales for you. You have no customer contact unless you want to. The customer is taken along the funnel by other people and when sales are made you make further commissions. All these further sales stem from that person being a lead that you generated.
Pretty powerful stuff I hope that you agree but where can you get a funnel and system like this?
So Here Is The Affiliate Marketing Sales Funnel I Use And The Commissions I Can Make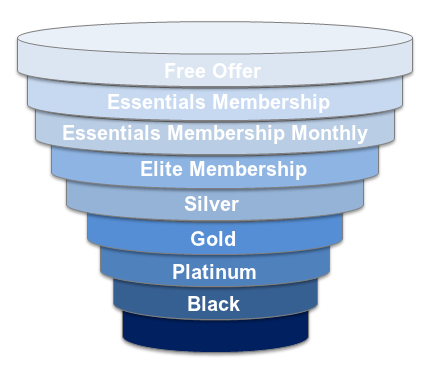 Now lets break down this affiliate marketing sales funnel in more detail
The Free Offer – Online Business Training & 7 Day Video Series
Essentials Membership – Cost $297.00 – Commission $200.00
Essentials Monthly Membership Fee – $97.00 Monthly – Commission $20 Monthly Recurring
Elite Membership – Cost $2500.00 Yearly – Commission $1000.00 Yearly
Silver Membership – Cost $3000.00 – Commission Up to $1200.00
Gold Membership – Cost $8000.00 – Commission Up to $3200.00
Platinum Membership – Cost $11,000.00 – Commission Up to $4400.00
Black Membership – Cost $20,000 – Commission Up to $8000.00
So this is the affiliate marketing sales funnel I use and you could be using it as well. For more information about the affiliate marketing organization I use and get $350 worth of online business education and a 7 day video training series all for free then please click the image below.
I know that the
affiliate marketing sales funnel
I use will help you take your affiliate marketing business to the next level. So do you want to carry on with the one time offers or do you want this affiliate marketing sales funnel?
To your success.

Pete Harris
Digital Marketer & Home Business Coach
Six Figure Mentors Elite Member