Discover Why Generation X Are Becoming Disillusioned With The Day Job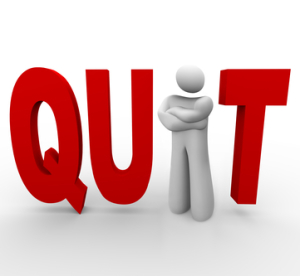 For Generation X they somehow feel in competition with the Baby Boomers and Generation Y. They feel that they do not get the recognition they deserve and as the world wide economy starts to recover the find themselves moving onto pastures new.
This may stem from what I was talking about yesterday regarding how they may feel stale with the day to day monotony but here are four reasons why Generation X are quitting their day jobs.
4 Reasons Why Generation X Quit The Day Job
To Become Their Own Boss
Generation X are a generation of entrepreneurs. They are highly motivated and ambitious and have grand ideas of becoming the next Richard Branson.
According to some survyes nearly 40% of men and 25% of women Gen Xers say that they see themselves as one day becoming an entrepreneur.
They Need Fulfillment
As I have already said the seem overshadowed by baby boomers who are in general well established and looking forward to retirement and also the younger Generation Y who they see flying within their careers.
This relates to yesterdays post because they are looking for something nmore meaningful and fulfilling to reenergise themselves.
They Don't Trust The Corporate World
Generation X feel uncomfortablewith the multi billion dollar corporate world. When they were younger and starting out they witnessed older generations getting laid off and that has resonated with them so much so that they see the same thing happening to them.
They also see the younger Generation Y coming through with all the technological skills and see them as a threat.
Family Planning
By the time Generation X hit their mid 30's-40 over 40% of women and 30% of men do not have children. They still have plans to start but obviously the clock is ticking by then.
They therefore are looking for jobs and careers which will fit around the children. The trouble is that there are so many of them and the competition is high.
So there are 4 reasons why Generation X quit their day jobs but what solutions are out there for them?
To myself the obvious one is to start their own business as they have gained the skill sets and experience to put into practice within their own enterprises. It also gives them the flexibility in relation to time and they can take control of their lives. That is what I did many years ago and continue to do so.
There are many opportunities out there but a word of warning. Tread very carefully as there are lots os scams about as well as opportunities that require major financial investment which could see you waiting a long time to see a return on that investment.
On the other side of the coin there are many low cost options. My own cleaning business being one of them. I started with a bucket, squeegeeand ladded for under £150 back in 1990. I already had a vehicle so have not taken that into consideration as most people have a vehicle at their disposal.
As with any new venture it takes time and commitment coupled with a good work thic. With technology as it is it is very simple to leverage the internet to start a business.
The world is a small place now and you can reach all four corners of the world and have a captive audience of billions of people.
One such opportunity that I recommend because I am involved with it can get you started for under $300 and there is the chance to progress with further investment when the time is right with you.
You can find out more about this by simply registering for a complimentary webcast by clicking the image at the bottom of this post.
So if you are Generation X then you may relate to one if not all the reasons why Gen Xers are quitting their day jobs. I am a Gen Xer and if I can be of any help then please contact me by clicking here.
As always | wish you well.

Pete Harris
Digital Marketer & Home Business Consultant
Six Figure Mentors Elite Member