New Book Reveals A Blueprint To Develop Million Dollar Ideas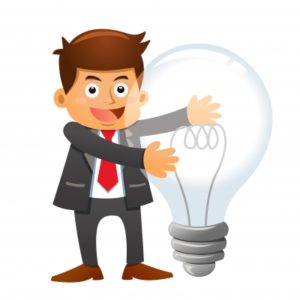 We all like to think that we have some million dollar ideas stored up inside our brains, just waiting to be unleashed to the whole world. Some people take it further and develop those ideas into tangible concepts and all the way through to development and production.
Now some of those tank and bomb out but some do in fact go onto to become highly  successful and make a lorry load of cash for the entrepreneur behind them. They have successfully followed through with those million dollar ideas they came up with.
For some people these ideas come easily, effortlessly and they  get into the flow. For others, they may need a little bit of help along the way. They sometimes don't know exactly what they have brewing inside their brain cells. You may be one of those people and luckily I have something to help you.
What I have done is create a blueprint for you to follow to enable you to brainstorm and then refine your million dollar ideas. It is one that many successful entrepreneurs have used to turn simple ideas into highly profitable businesses.
The book is also designed to empower you to take massive action on your idea and it comes with a link inside to a downloadable workbook and checklist to follow step-by-step.
Introducing – Start Your Own Business – Million Dollar Ideas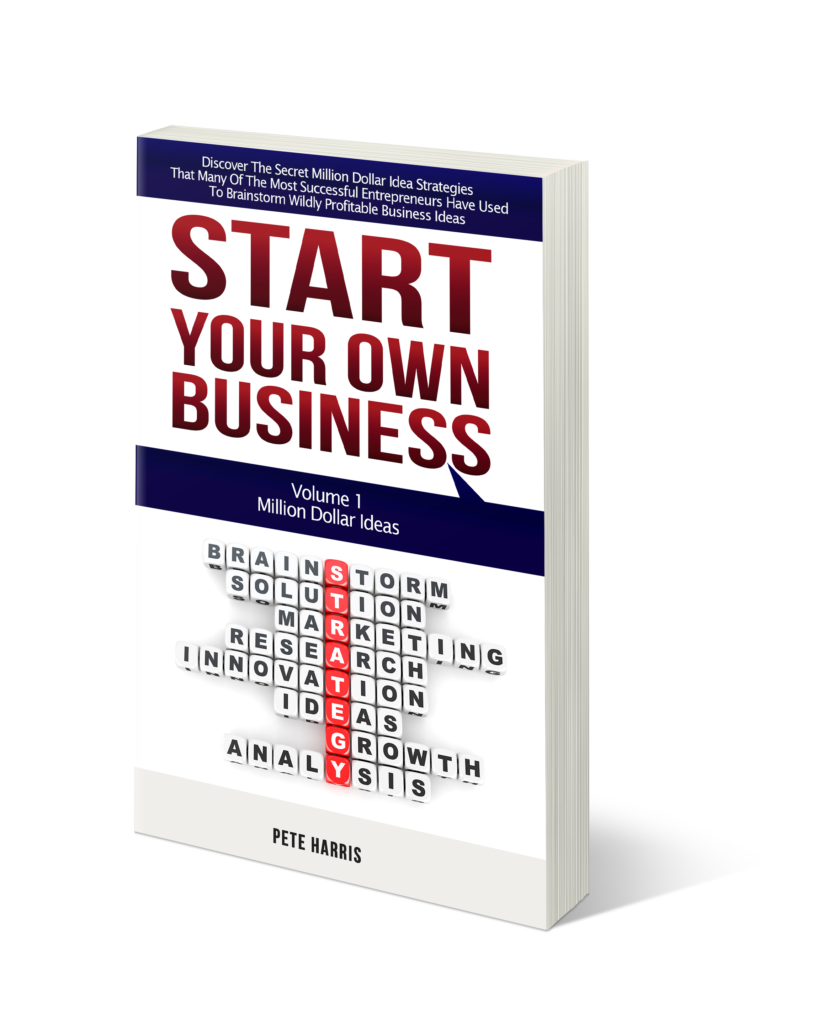 So What Will You Discover In This Million Dollar Ideas Book?
You'll discover the closely guarded strategy some of the world's most successful entrepreneurs have used to brainstorm and refine wildly profitable business ideas – just imagine what this powerful strategy can do for you!
You'll find out how to instantly tell if your idea is worth pursuing – you'll never second-guess yourself again!
You'll get resources and tools you can use to mold a fledgling idea into profitable business!
You'll find out how to research and develop your business idea from start to finish – in just one weekend!
You'll discover how to get your product to market quickly so that you can start profiting from your idea as soon as possible!
You'll find out how to build your business on a firm foundation – don't overlook these important growth strategies!
You'll get real, actionable strategies that you can implement starting TODAY – why wait to start pursuing your million-dollar idea?
You'll discover how to separate the million-dollar startup ideas from the common chaff.
You'll find out how to quickly vet your business ideas – without using any of those crusty, time-consuming strategies that your grandfather would have used!
So Who's Million Dollar Ideas For?
People who have a business idea, but they don't know where to start.
People who want to run their own business, but they don't yet have a business idea.
Aspiring entrepreneurs.
Entrepreneurs who're looking for a BIG idea.
Unemployed and underemployed people who're looking for financial freedom.
Those with jobs who'd rather be self-employed.
Retired people who don't want to retire to a rocking chair.
Students who want to get their post-education lives off to a great start.
Anyone who wants to make a mark on the world.
Anyone who wants to unleash his or her creativity.
What Do you Need To Be Successful With Million Dollar Ideas?
The ability to set aside two intense days for brainstorming and researching a million dollar business idea.
A desire to live a bigger and better life.
The ability to do basic online research (you'll get complete details in the book).
Access to the internet.
An entrepreneurial spirit.
Most people have million dollar ideas. Most people do absolutely nothing about it. Make sure that you are one of those people who take massive action and follow through. Grab your copy now and follow your dreams.
To your success.

Pete Harris
Digital Marketer & Information Publisher