Find Out How To Earn Big Commissions With The Digital Altitude Compensation Plan
Now I know the main reason you have landed on this webpage is because you are looking for information on the Digital Altitude compensation plan. Before I get into that, and I promise that I will give you all the details, I just want to talk about Digital Altitude itself.
Digital Altitude is a relatively new kid on the block when it comes to online business education and providers of digital business systems that people can leverage through the internet to make a living on the internet.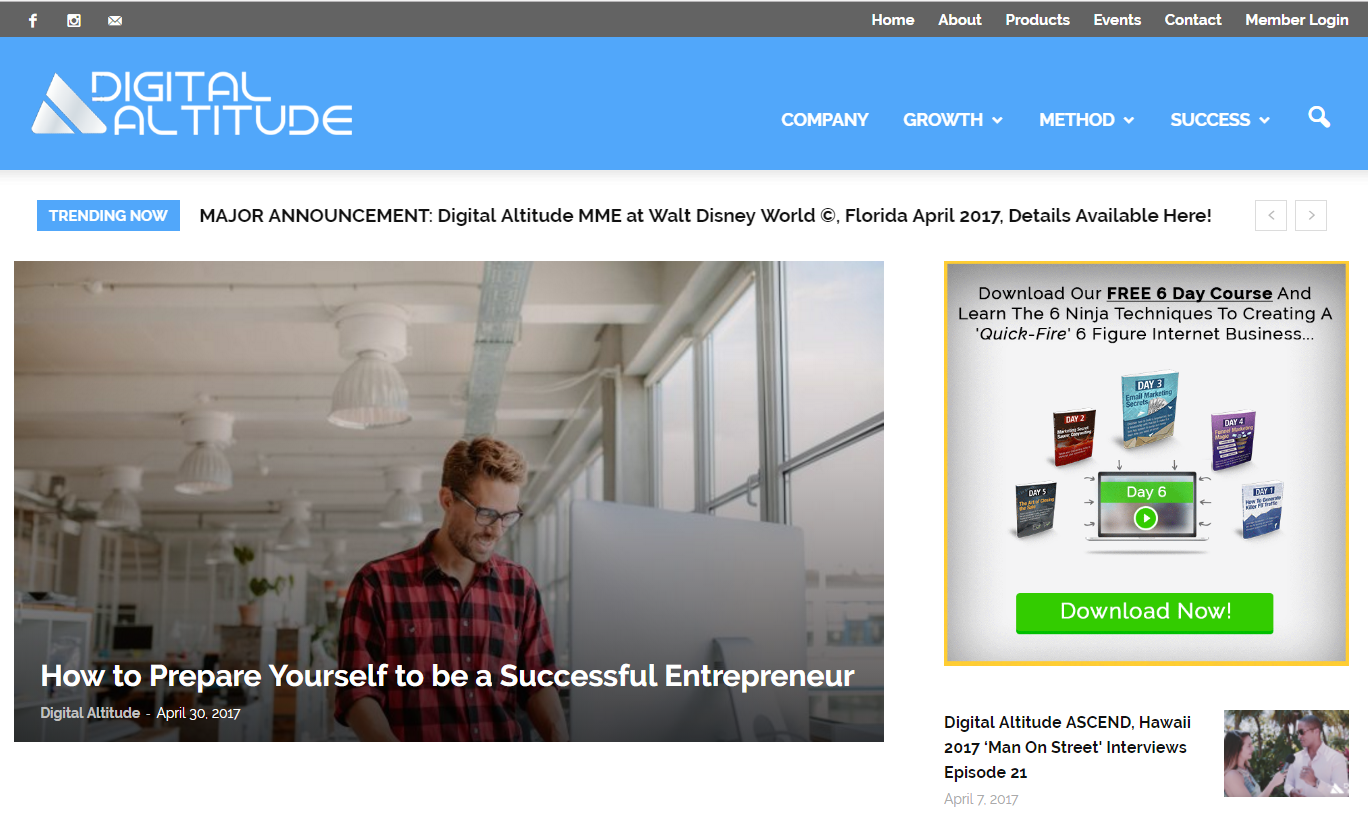 Digital marketing is growing day by day, if you are not online with your business then you are seriously getting left behind by your competition. Now Digital Altitude has many training and mentorship programs within it's organization. Depending on what level of education you need, whether that is basic, intermediate or advanced then Digital Altitude has you covered in every direction.
It has, like some other companies, a business system that you can use and leverage to promote the companies business system, training and mentorship programs as an affiliate.
Now if you don't know what affiliate marketing is then it is a performance related business model that you receive commissions on products and services that you promote. When somebody purchases what you are promoting that is when you receive credit for it. A simple business model and one that you can find much more about by reading many articles that I have written on this site.
Now let's get into the main reason that you are here. To find out how you can potentially earn massive commissions through the Digital Altitude compensation plan.
There are many different income streams that you can receive commissions from within Digital Altitude. They are made up from one off commissions, which can be in the region of multiple thousands of dollars for a single sale and you can earn residual income from Digital Altitudes monthly subscriptions.
You will find with Digital Altitude that you can earn these recurring income streams through their memberships levels. Unlike many of it's competitors Digital Altitude had 3 different levels of membership that people can subscribe to depending on their available budget.
Many of the companies out there have their basic membership set at around $97 per month with around a 20% commission on that amount which is $20. Which is good when you have a few members signed up and the recurring income levels kick in on a monthly basis.
With Digital Altitude there are 3 membership levels. They start at $37 and then rise to $67 & $127 per month. Now the thing is on these monthly subscription amounts you as a Digital Altitude affiliate can earn up to 60%. So straight away you can see the potential here.
These initial payouts range from $15, $27 and $76 per month for every person that you get to join Digital Altitude.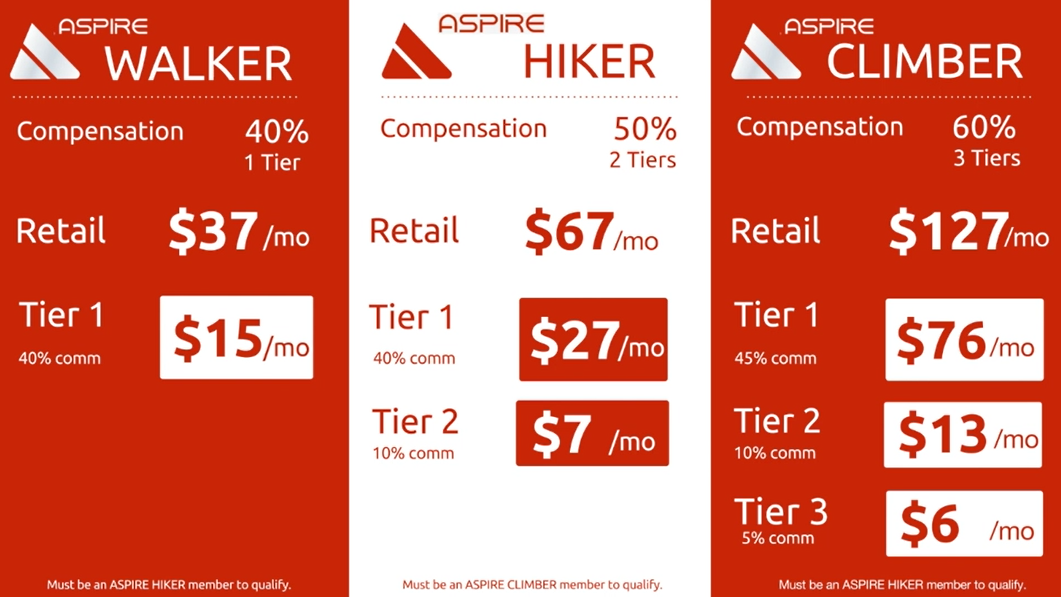 Now for the training and mentorship programs. The company currently has five training programs that you can enroll into. The prices for these programs range from $600 all the way up to $28,000.
Now in order to receive commissions on these products and services you need to have purchased them yourself. You need to be the consumer of the product.
Commission ranges on these programs are between 40% – 60%. This also depends if you want the inhouse sales staff to sell to your prospects. If you do then on the initial sale the sales staff will get a 20% commission from the retail price. If you want to close the deals then you have that option and you will pocket the extra 20%.
It is swings an roundabouts really. If you get the sales staff to close the deals then it gives you more time to do the marketing and getting people to join. That in the long term could result in more dollars in your account than if you were trying to do the selling yourself because you time is limited to when you can do the marketing. It is something that you have to weigh up the pro's and cons.
For example if you were to do the selling then your commissions would range from $240 all the way up to $12,600 on the initial sale.   Then you have 2 tiers of further payments when you members resell the training programs. This is where your commission levels can dramatically increase.
Now I know that this can be overwhelming for you because of the size of the figures that I am talking about. Also by me just writing these within this article it may not give you a clear picture as to the earning potential you have by joining Digital Altitude.
So with that said I have you covered in a way that it will become crystal clear right in front of your eyes. What I have done is create a website which is totally dedicated to Digital Altitude and Aspire Digital Business System. Within the site I have a page that breaks down the entire Digital Altitude compensation plan in minute detail.
Click Below To Find Out More About The Digital Altitude Compensation Plan

Now there is no getting away from it, the Digital Altitude compensation plan is very lucrative. So be sure to click on the image above to find out more information and how you can join Digital Altitude to start benefiting from the plan.
To your success.

Pete Harris
Digital Marketer & Information Publisher
Digital Altitude Rise Member